Central High School. 224th Class
224 Reunions
FLORIDA REUNION:
On Thursday, February 22 , 2018 , seven classmates gathered for lunch at the Waterway Cafe in Palm Beach Gardens. There were lively discussions, many laughs, reinforcement of old bonds as well as creation of great memories. You go guys! Pictured below are participants Matt Garfield, Barry Drossner (who supplied the photo), Ian Field, Bob Cherwony, David Kauffman, Marc Jacobs, and Eric Smitt. Note three loyal alums wearing Central 224 HATS . What? No one sporting midnight green to celebrate the EAGLES?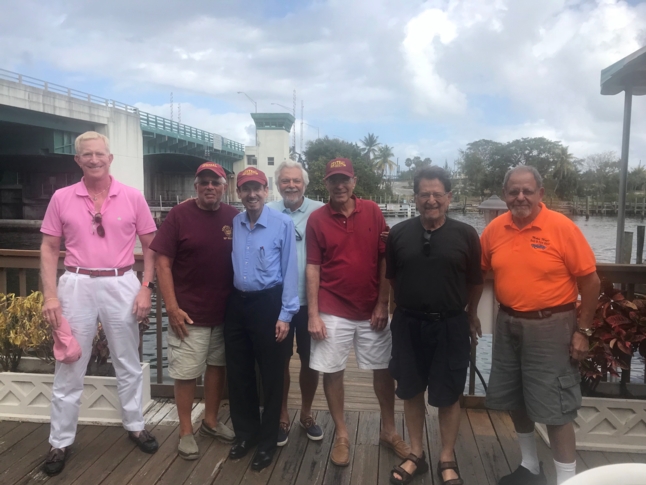 PHILADELPHIA REUNION:
Mike Kraynyak organized a 224 day at the Redstone American Grill in Plymouth Meeting on, you guessed it, February 24, 2018. Not only did Mike handle the arrangements, menu, and publicity, he made NAME TAGS for all the attendees, just in case people forgot who they were. Another example of 224 excellence. Attendees included (in no particular order): Chalie Ricci, Dan Del Collo, Fred Bronenberg, Steve Gross, Bob Promisloff, Danny Goldberg (contributed photos), Mike Kraynyak, Lee Yasgur ( wearing a sweatshirt commemorating the EAGLES Super Bowl victory!!), Marc Weisberg, Bruce Zalut, Frank Cipparone, Bob Savoy, Frank James (wearing a Central 224 hat), Gordon Cohen, Harvey Layton, Ron Rosen, Mark Lipshutz, Jerry Lazzaro, Mark Cohen, Barry Ginsberg, Ray Skinner (in running for longest distance traveled to attend event), and Alan Sheinberg ( contributed photos). Newcomers to these periodic luncheons included Larry Glass (also in running for longest distance traveled ), Larry Roberts, and David Laxx. Having spent many years in the Seattle area (hopefully NOT rooting for the Seahawks), Dave recently returned to the Philadelphia area. As seen in several photos, Dave was presented with a birthday cake , since his birthday is February 23. Welcome back home. Less we forget, the affair was once again culminated by singing the school song, accompanied by Bennett Wartman soulfully playing the crimson and gold trumpet.
YAMO YAMO TO ALL WHO ATTENED EITHER EVENT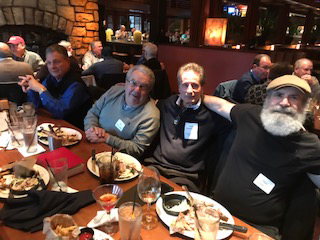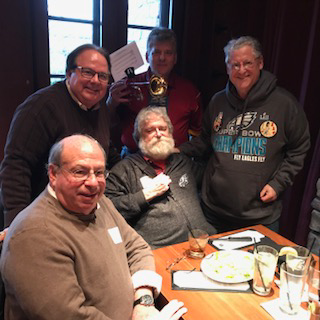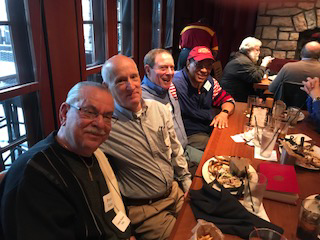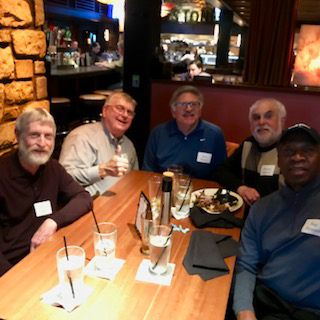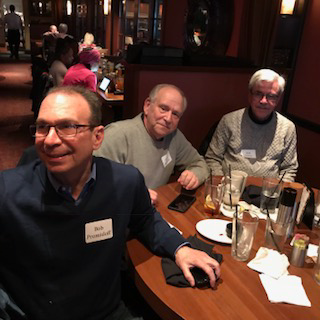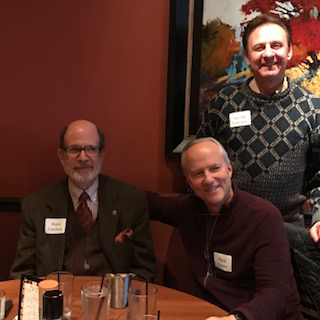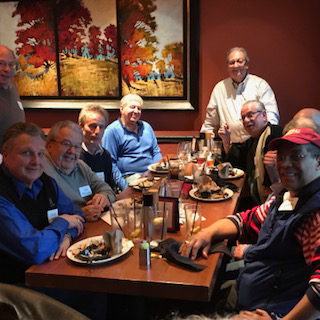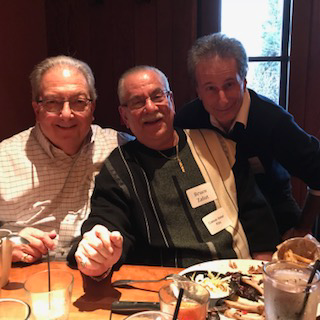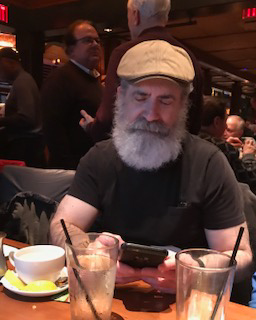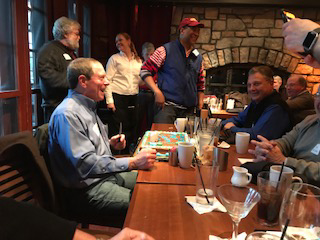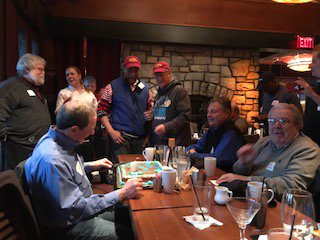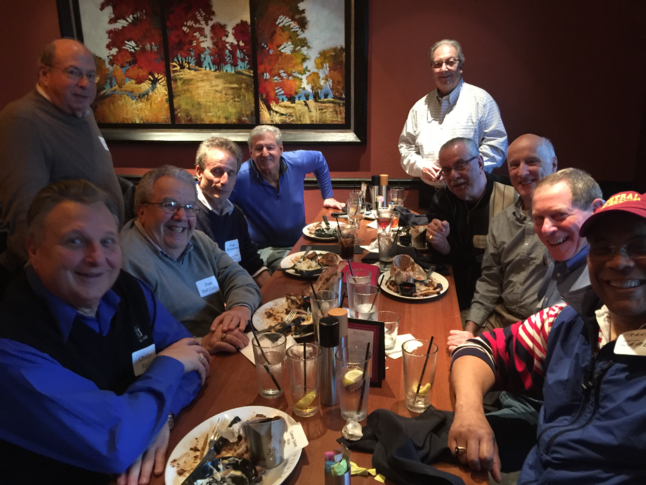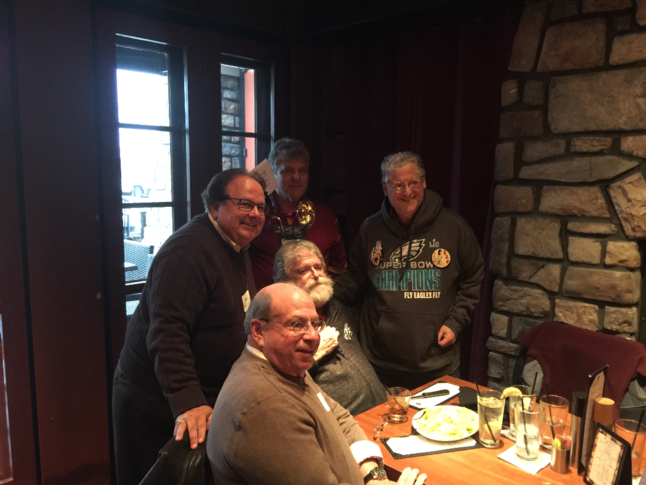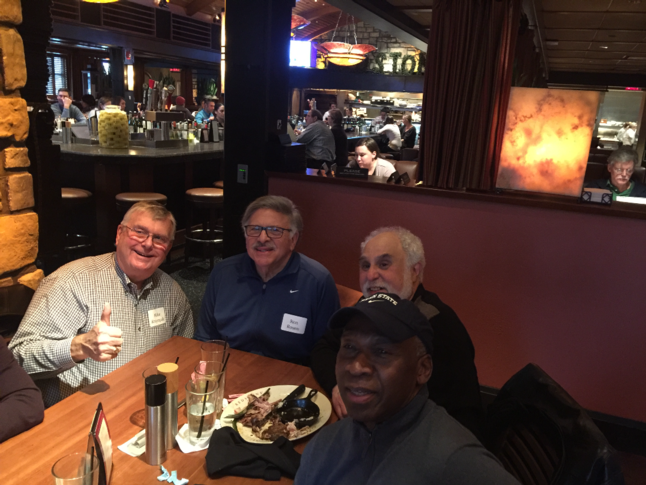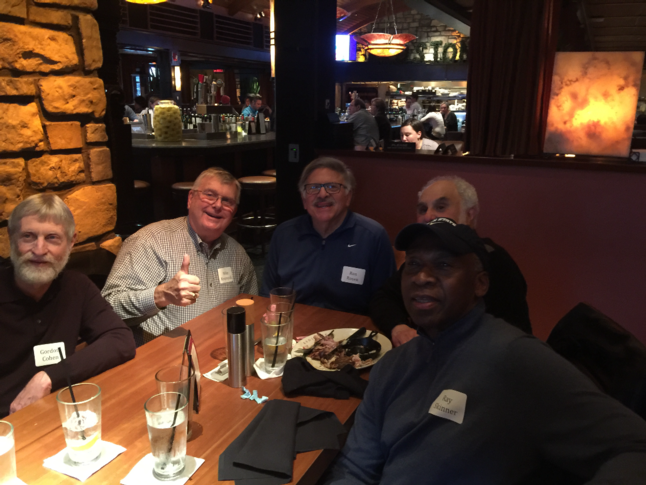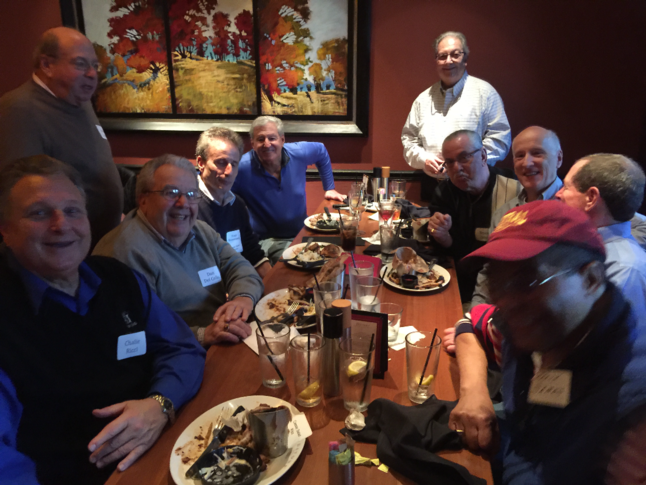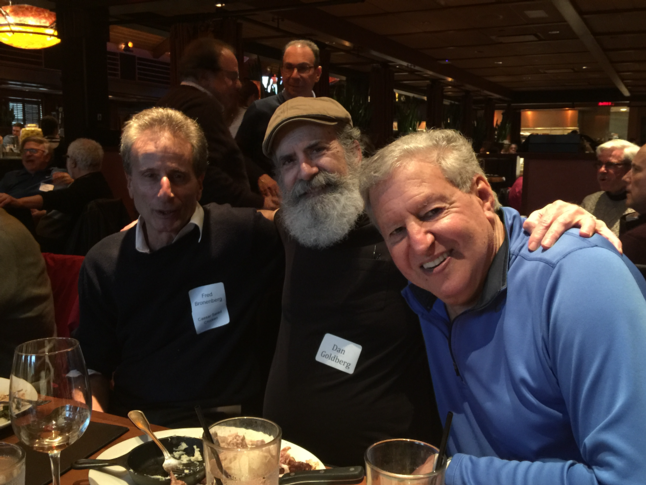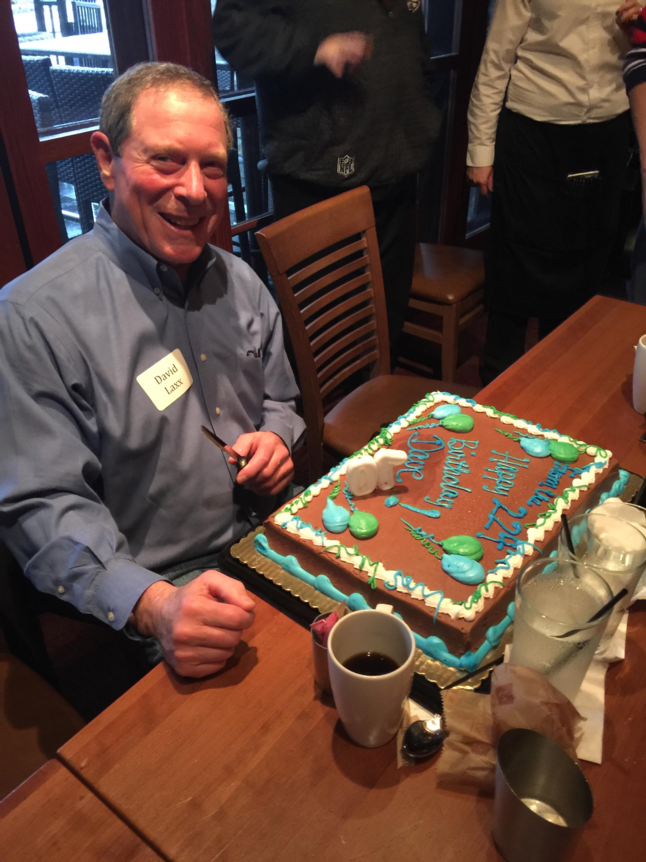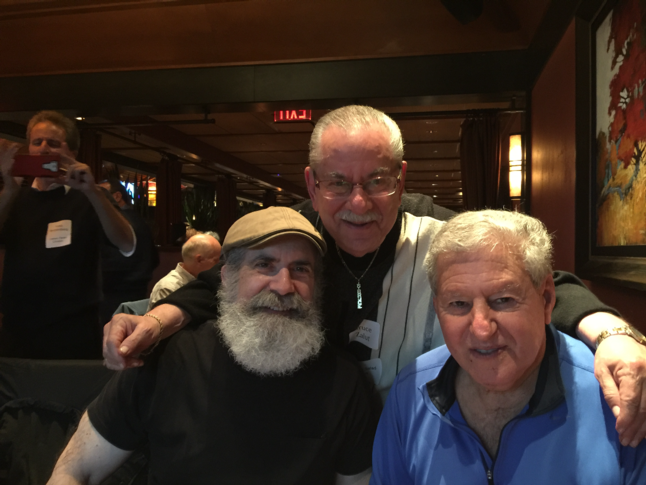 ****POSTED MARCH 9, 2018 ***