Central High School. 224th Class
224 Day (Feb 24) Luncheons
Contributed by BARRY DROSSNER
FLORIDA
It was another beautiful sunny day in Southern Florida when classmates gathered on February 27 at the Waterway Cafe in West Palm Beach. Eating lunch on the deck with an awesome view provided a beautiful spot for waterfront dining. The 6 of us enjoyed good fellowship, shared memories, talked, and joked. We were, again, thrilled that Bennett joined us by Face Time to accompany us while we sang happy birthday to Eric Smitt and Bob Cherwony. Singing our beloved CHS school song provided a happy ending to a wonderful afternoon.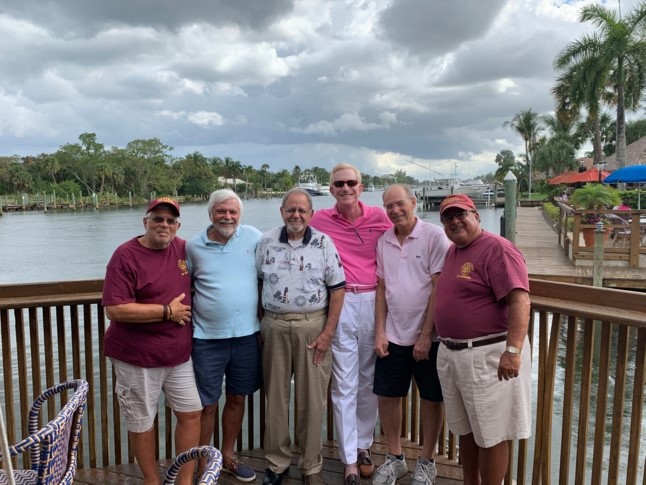 From left to right: Barry Drossner, Bob Cherwony, Eric Smitt, Matt Garfield, David Kaufmann, and Marc Weisberg.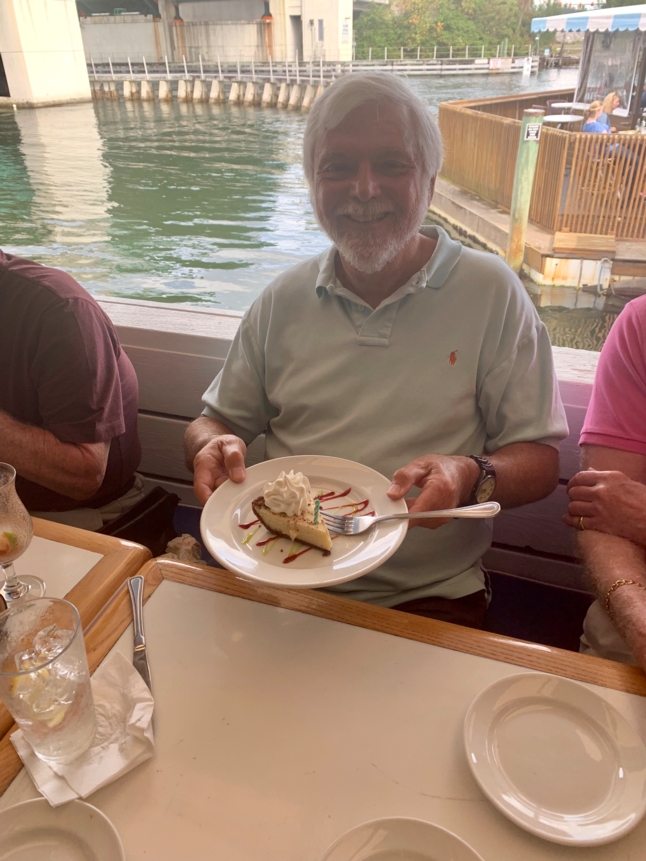 Birthday boy Bob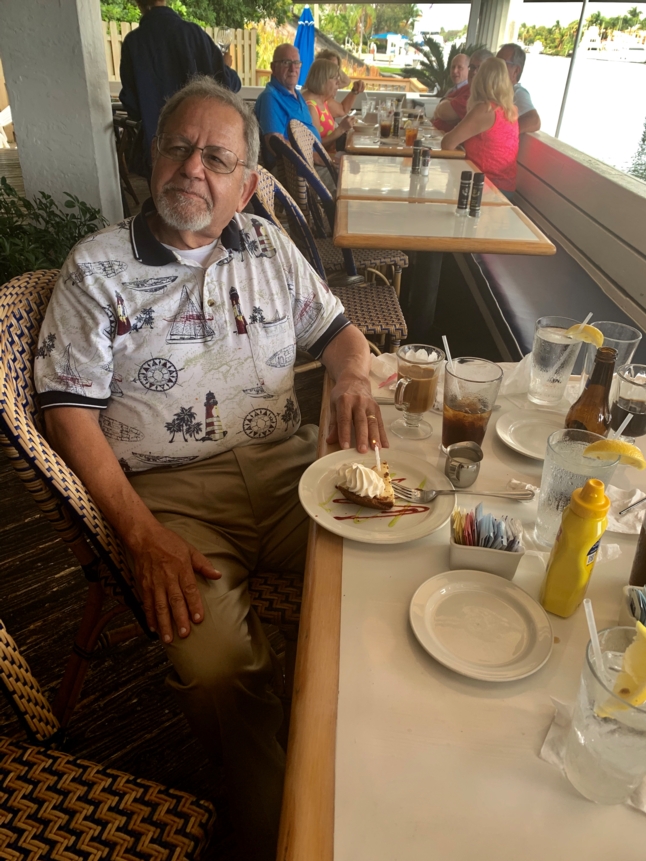 Happy Birthday Eric
********************************
PHILADELPHIA
Just like last year, Mike Kraynyak arranged for a 224 Day Luncheon at PF Chang's Restaurant in Plymouth Meeting. Unlike the above depicted Florida meeting, the weather left something to be desired. By hey, it's Phebruary in Philadelphia. Whatta youse expect? Anyways, we was there to see the bro, not the weather, youse know? Attendees included some of the usual suspects...in no particular order: Frank "The Sommelier" Cipparone, Aran Trachtenberg, Steve Gross, Charles "Secret Italian" Long, Alan "Long Distance" Tuckerman (again claiming the award for longest distance traveled), Arnie Goldstein, Mike Kraynyak (of course), Lee "Dr Eye" Yasgur, Chuck "Country-Strong" Cloutman, Mark "The Irrepressible" Cohen, Kunka Joe McGowan, Bob "The Quiet Man"*** Savoy, Dan "The Jokester" DelCollo, Mark Lipshutz, David "Sky Pilot" Laxx, Gordon "Piano Man" Cohen, Jerry "Hits the High Notes" Lazzaro, Dan "The Class Clown" Goldberg, Ira "Big Red" Kauffman, Robert Greenstein, Larry "The Stump" Roberts, Marc Jacobs, Ron "Whip" Rosen, the mysterious Jeremy (guest of Ronnie R), Bennett "Hot Lips" Wartman, and Michael Rieder. Mike K supplied a birthday cake for birthday boys David Laxx (Feb 23), Bill Owen (in absentia..Feb 24..the REAL Mr/Dr 224), and Michael Rieder (Feb 25). As usual, the luncheon was ended with Bennett "Hot Lips" Wartman tooting his crimson and gold horn .
PS Please notify management if anyone was inadvertently omitted.
PSS. Currently accepting changes/modifications/additions to nicknames posted above. Note: Contributors will remain anonymous unless otherwise requested.Thanks to anonymous for the additional nicknames.
***
*****POSTED MARCH 7, 2017****